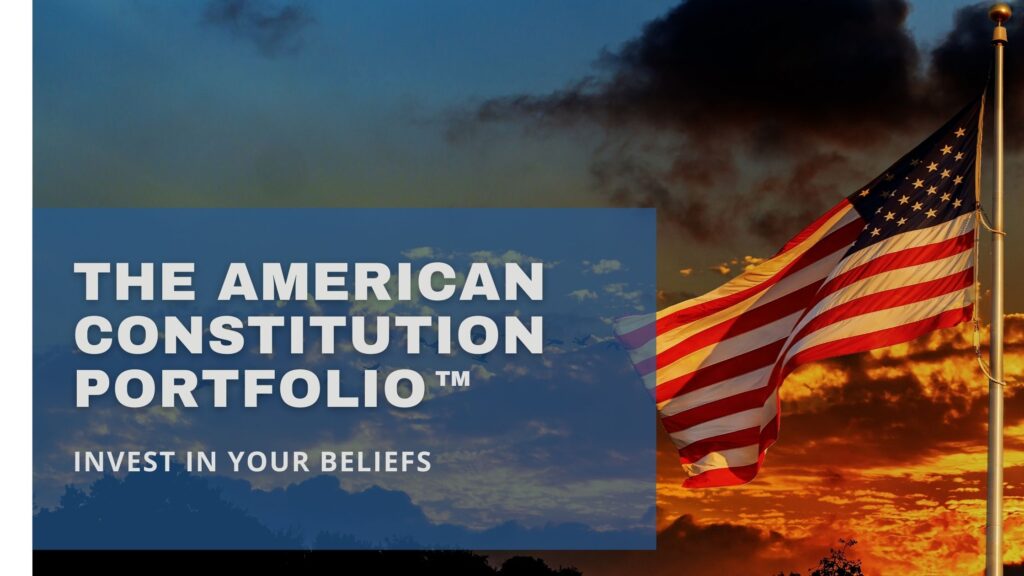 This exclusive offering from Peak Financial Guidance aligns your investments with your ideals.
What is it?
The American Constitution Portfolio was created with—and is actively managed to maintain—a focus on companies that are not in conflict with conservative or libertarian convictions, including the right to bear arms. Though you may not realize it, many mutual funds and Exchange Traded Funds (ETFs) invest in companies whose values may clash with your principles.
What does it offer?
The broad strategy of this portfolio uses asset allocation to ensure that your investments are well diversified across companies, industries, and regions. Through the American Constitution Portfolio, you can achieve balance in your investment strategy without sacrificing your beliefs.
Examples of companies excluded from the portfolio for conflicts with the free exchange of ideas or religious liberties:
Apple, Alphabet Inc., Nike Inc., Walt Disney Co., Facebook, Starbucks Corp., and The Coca-Cola Company.
Peak Financial holds firmly to the belief that United States citizens have the right to self-protection and the safe, responsible use of firearms. The American Constitution Portfolio is comprised of companies that encourage and support outdoorsmen and women, self-defense, and shooting sports such as Vista Outdoors and Sturm, Ruger and Co., Inc.
How does your current portfolio compare?
If your account holds a variety of mutual funds or ETFs, you may not be aware of where your money is invested. Complete the form below for a complimentary analysis of your current portfolio.
Located on the Western Slope? Reach out to our local Grand Junction advisor Justin Laurin at Justin.Laurin@peak.financial or select the "Western Slope" option in the contact form below.